What can we do for you?
This is where your expedition starts, and we will take you from 'Farm to Fork'! We love to tell you everything you want to know about us; our values, our history, our process and who do we Serve. We work day in, day out, to deliver the most tasteful fries you can get, fresh from the land of the Nile. We always make sure the fresh taste of the field ends up on your plate too.
Farm … Food … Fork
Quick Service Restaurants
Speed, convenience, and a good price/quality ratio, that is what our customers require these days!
Fine Dining
A meal in your restaurant is a real evening out, with your customers' every need and desire being met
Casual dining
A relaxed meal, the right ambiance, and your customers served quickly and correctly
Catering
The ultimate combination of timing, quality, and experience
Hotels
Whether it's a buffet or Dine-in outlet. Your customer is expecting authentic dishes with the best ingredients
Cafe's
Meals served usually to the side of a cool drink. Make sure good presentation serves justice to your plates
Our History
1968
The idea was born when Gerrit de Bruijne visited America for a study trip where he found the increasing popularity of the potato products such as chips and fries
1971
Foundation of Farm Frites by Gerrit de Bruijne in South Holland where he started making pre-cooked fries in his own farm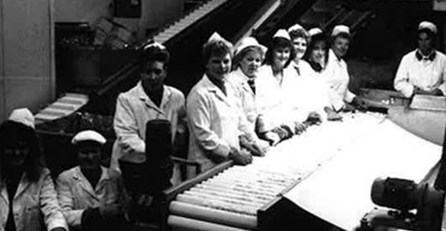 1975
First production line in the Netherlands, everything was made manually from peeling the potatoes to the frying stage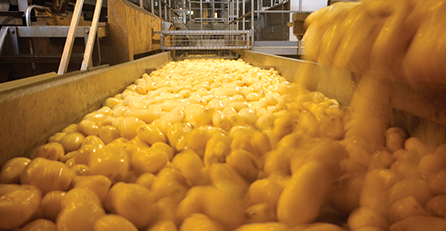 1980
Introduction of the first cold storage facility in Holland with a capacity of around 1,000 tonnes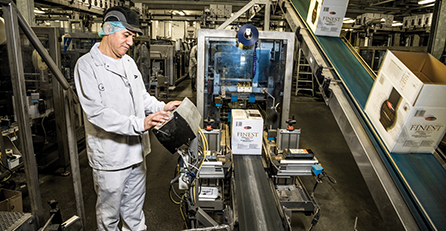 1984
First expansion outside of the Netherlands. Farm Frites purchased a Belgian production site in Lommel where fries were already very popular
1988
Foundation in Egypt as a joint venture between Farm Frites Holland and Kuwait Food Company
2019
Factory expansion in Egypt celebrating 30 years anniversary of brand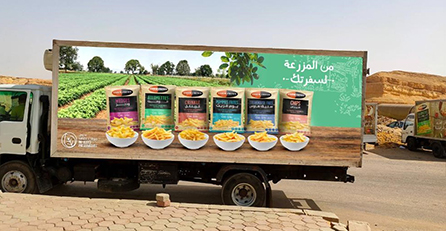 2021
Farm Frites Egypt supplies over 25 countries in the Middle East with over 150,000 tonnes of potato fries produced annually
1968
1971
1975
1980
1984
1988
2019
2021
Recipes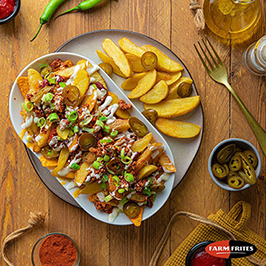 Loaded Chili cheese Wedges
Mitraillette Bread with Fries
5
Factories all over the world